"Sound is the medicine of the future " Edgar Cayce
Imagine you are a musical instrument with each of your cells singing a different note. When put together, you would sound like a symphonic orchestra. Quantum physics has now discovered that this is exactly what happens. So, are you in tune? Does the "music" you play sound harmonious or is it disjointed and discordant? If you are in tune, your life will be smooth and you will enjoy good health. If, however, you are out of tune, you will be finding things difficult and you may be feeling poorly.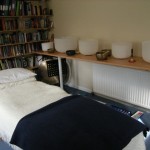 Sound Therapy uses sound waves created by Himalayan and crystal bowls, gongs, tuning forks and mantra to tune up the body/mind/spirit so that you can enjoy your life to the full again.

It is beautiful to receive and very relaxing.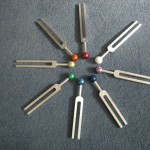 Colour is used for soul readings and balancing.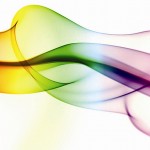 Come and experience what it feels like to be in tune.
Ahhhh – bliss…
"My three treatments have brought forth amazing results both physically and emotionally/spiritually." Dr. L.S. Buckinghamshire
"Sound therapy has boosted my positive feelings regarding my own life and made me more determined to be in control." V.G.W. Oxfordshire
"The back pain, which I have had for three years, has disappeared and I have much more energy." P.E. Wiltshire
"Laurelle is warm, empathetic, completely non-judgmental and very caring." V.E. Oxfordshire
"I am emotionally more balanced and sleeping better after the treatments." S.F. Surrey
"I lost my husband some months before I came to see Laurelle. I was also suffering from chest infections, runny eyes and pain in my muscles. I have type 2 diabetes and high blood pressure. Laurelle's treatments have helped me in all ways. I have not had a chest infection for 12 months and my blood sugar levels and blood pressure are now completely normal. Laurelle is keeping me upbeat and positive in all aspects of my life." A.W. Oxford
Venue: Little Milton, Oxfordshire
Cost: Initial two hour treatment, including full medical history – £95
One and a half hour subsequent treatment – £75
For more information or to book a treatment, call me on 07964 161527 or email laurelle@laurellerond.com